Cool safari Amir was a cool Guide with great Sand dune bashing. All great. Very good Sand Safari in Dubai with Lots of fun. Dance, food.
Desert Safari with Nawaz Amazing! Higly recommended. Thank you so much for adventure. Nawaz Afridi is amazing driver. Will go with them again in the desert tour. All best!
We have done dune bashing with him and he also captures our pictures and also done a desert safari with nawaz afridi I have some strong experience with nawaz afridi he was very good and friendly in nature and he tells us about Dubai.
We have a very great experience with him and the dune bashing is very interesting with him. We have a good experience with nawaz afridi, he was very good in nature and when we ho for dune bashing he was clicking our pictures.
Amazing The guide Nawas afridi was amazing from the pick up at the hotel to the whole service and activities. And he is also a great photographer.
Perfect time!! Book a visit with them!! Had a lovely time with my husband. Nawaz afridi did everything perfect! He took good pictures & made the experience 10/10!! Would definitely recommend
Amazing experience Me and my friends enjoyed a lot. Everything was perfect. Nawaz Afridi he is the best. He is doing his job with love. Highly recommend! Thanks Nawaz for everything!
Excellent Service Aamir Saleem was amazing Tour guide /Safari driver, really cheerful person enjoyed ride with him. overall it was good experience and fun time. I must say if I will visit again I will recommend this tourist guide services.#Safari # Dune# Fun #Dubai
Excellent and Enjoyable Journey Marvellous ride and excellent Safari service, Very please with Tourist guide team driver. I will recommend to all my friends.
Desert Buggy Tour Very nice day, we enjoyed the Dune with nice and modern buggys Polaris RZR1000.Super Land Cruiser tour with Amir super pilot and very helpfull. Nice dinner in the middle of the Desert 👍Will Come back soon. Raphael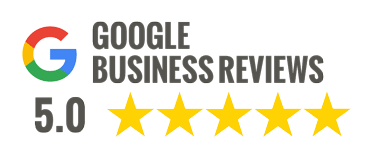 Desert Safari Dubai
Authentic arabian desert safari tours, Including extreme off-roading adventure on luxury 4×4 vehicles. High red dunes desert safari in Dubai. Top rated service that includes 5 star desert camp with authentic arabic food.
Desert Dune Buggy Packages
Ultimate Offroad adventure rides, these self drive fully automatic rides are Single, Double, Four Seater and Can-am Maverick X3 buggies. You can rent buggy skip transfer and can come by own car at our location or take full package or only buggy tour with pickup dropoff.
1 Seater Dune Buggy
Riding high dunes open desert with no boundaries.
2 Seater Dune Buggy
Riding high dunes open desert with no boundaries.
4 Seater Dune Buggy
Riding high dunes open desert with no boundaries.
Can-am Maverick X3 Turbo Buggy